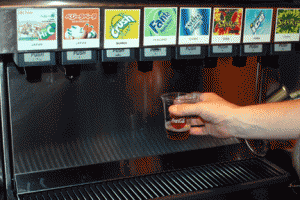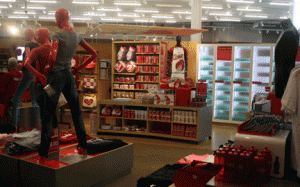 Worth a visit? As Coke fans, this was a must-see on our trip to Atlanta last month. I'm glad we went but I wouldn't go  again. Some of it is lovely — the artsy stuff like the giant painted Coke bottles made for the1996 Olympics and the architecture of the building itself. But some of it is just strange. There is a "documentary" film you watch early in your visit. It's all computer-generated; "employees" talk about what working for Coke means to them. Unfortunately, the "employees" all come across as, to put it gently, like they're all crazy/goofy/stupid. There's a 4-D movie about Coke's secret formula, again, all animated. The film experience uses all the bells and whistles of a 4-D movie — the moving seats, the spray of water, the feel of wind. But the "plot" itself is just plain stupid.
What everyone talks about is the tasting room, where you get to taste over 60 different Coke-brand beverages from around the world. I couldn't try more than eight — they were mostly pretty sweet and/or pretty disgusting. I'll stick with Coke, thanks. My husband, on the other hand, tried close to 30. Needless to say, he was feeling pretty sick by the end of it!! I have to say though that the tasting room was one of the kids' very favorite parts of our whole trip to Atlanta (we only allow pop for special occasions, and even then, they're not caffeinated drinks so that's why the tasting room was such a treat for them).
Your visit ends, of course, in the Coke store. I was disappointed by the offerings. I expected really spectacular, one-of-a-kind, funky Coke merchandise. But it was pretty much T-shirts , kitchen items and such.
One thing I found fascinating, though. Coke was invented in 1886. A couple years later, some guy named Asa Chandler bought the company and used marketing like no one else. He's the guy who first put the distinctive Coca-Cola logo on all kinds of household items, which eventually led to its being the most recognized product in the world. Hard to believe that started more than 100 years ago. Ah, the power of marketing.